Stickers for car
Cast film with laminate is used primarily for car wrapping. Cast foil with lamination has the best extensibility to provide a much easier application of graphics even on complex surfaces. Using a cast film with laminate and if you have a proper experience in its application, you have virtually no limits regarding the surface on which you stick it. The cast laminate will provide the film with long lasting usage and durability, the colors of the graphics will be saturated and underexposed for many years to come.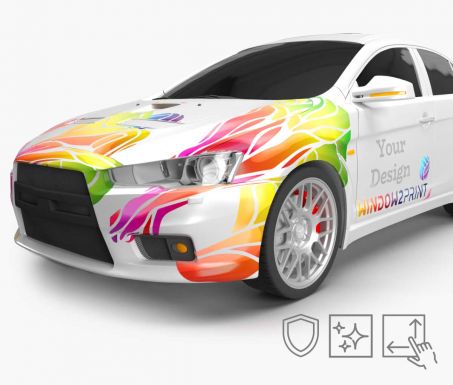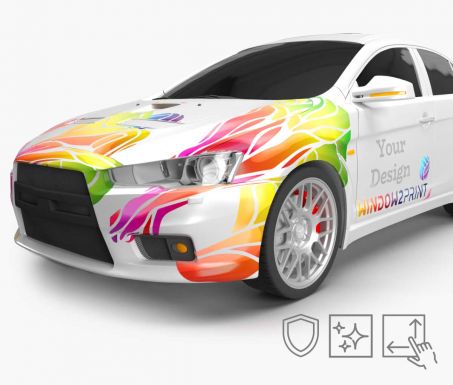 Cast vinyl with gloss lamination
You will receive: Cast foil/ car wrap vinyl with glossy laminate , printed with your design in the size and finishing of your choice
Print material: cast vinyl with glossy laminate 70 μm / 267g
Printing technology: Solvent HR
Thickness: 0,19 mm =/- 20%
Maximum format without division: 135 x 1000 cm
Print resolution: 1,440 dpi
Cast vinyl is used for wrapping cars, buses, tramways, trains etc. Cast vinyl can be used to wrap the entire surface of cars. Cast laminate is an additional protection against adverse weather conditions and extends the service life of the product by three years without changing properties of the vinyl.
How to prepare a file?
You can upload files after place an order
Build Your Project
We found other products you might like!