Advertising roll up banner
Roll-Up Banner Stands Exclusive 100 x 200. These display stands are designed for the largest banner format available from our store, i.e. 100 x 200 cm. The Exclusive model is the highest quality roll-up banner stand available from our store. The base unit is shaped like a teardrop and made of aluminium. It is also adjustable, so it is easy to place the roll-up stand on an even surface.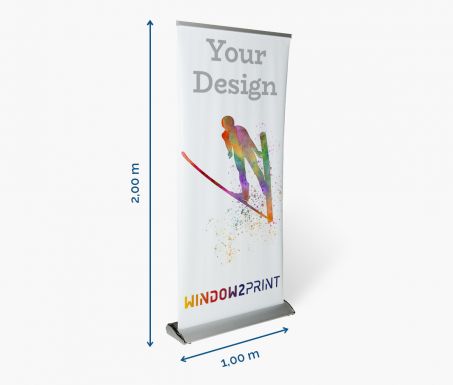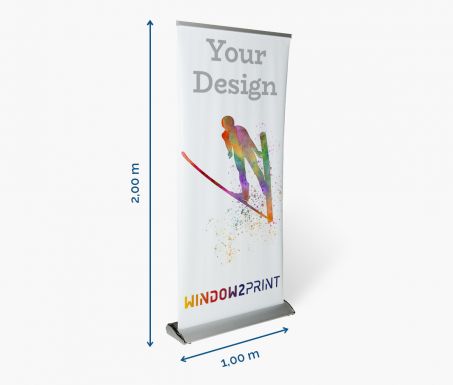 Exclusive Rollup 100 x 200 cm
The set includes: aluminium cassette of the Rollup Exclusive 100, printed material with your motif, a convenient carrying bag
Graphics size: 100 x 200 cm
Construction material: Aluminum
Weight: 7,50 kg
Print material: Rollup foil
Printing technology: UV
Size after packaging: 26.00 x 10.00 x 111.00 cm
Easy replacement and assembly of the graphics, convenient carrying bag

Your product will be ready to shipping in two days
How to prepare a file?
You can upload files after place an order
Build Your Project
We found other products you might like!