Sun shade canopy for patio
Assembly: It is worth choosing a kit for assembly when buying Roman Blind. Kits are available in three options: for metal, wood or wall.
The Roman blind is an excellent protection against both strong sun and little rain. It can be adapted to the weather conditions very easy. Except its utility functions the Roman Blind will also decorate your garden.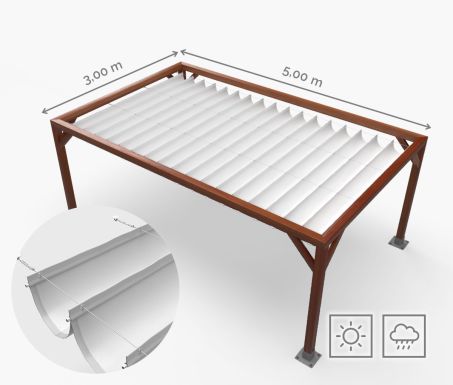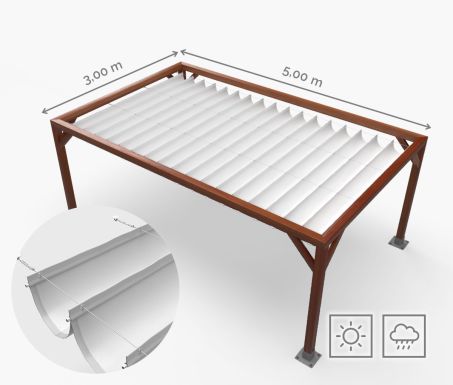 Pergola Canopy Premium - 300x500 cm - waterproof - white
You will receive: a waterproof horizontal Roman Blind with a size of 300 x 500 cm in white color
Dimensions: 300 x 500 cm - it is important that the internal dimension of the pergola is at least 1 cm wider
Material: Decor Premium 200 g (Polyester 100%) - material protects against little rain and sun
The Roman Blind has 25 cm frills hanging on the sides
Horizontal seams with tunnels are every 50 cm - construction tubes are inserted into these places. Mounting tubes are not included.
The Roman Blind has handles at the beginning and end that enables it to be comfortably extended and closed
Available colors: beige, gray, white, green - the color must be selected during placing an order on the website
Build Your Project
We found other products you might like!