"The nature of the company is not determined by its name, statutes or laws. It is determined by client's needs that are met when he buys a product or service. Customer satisfaction is the mission and purpose of each company. The answer to the question what our company is can therefore be obtained only by looking at it from the outside, from the point of view of the customer and the market" - Peter Drucker
If in your business life you value quality, reliability and trust; and customer's satisfaction is your motivation to operate smoothly then we have a lot in common! Experience for yourself how WINDOW2PRINT works, and you'll find how important the SATISFACTION with the successful cooperation in business is!.
Window 2 Print offers, above all, products associated with large print. We have the printing machines with UV solvent, sublimation and latex technology, so we can provide you with a wide range of products adapted to your needs.
Our team has many years of experience in the delivery of orders. During that time, we have served customers from different European countries: Germany, the Netherlands, Denmark, France, United Kingdom, Sweden, Finland. Every day, our specialists follow the market demands, therefore, we have decided to meet the expectations of our clients and create an online platform enabling quick and simple orders.
We have launched a platform that gives you the ability to quickly choose the finishes of the product from the most repeatable options base. We have also set up an independent panel, which allows you to create your own solution.
All to minimize the amount of time that you must devote to placing an order. We are constantly expanding our portfolio to meet your expectations by introducing seasonal products, following demands that appears on the market; as well as; creating our own products and solutions. The most valuable source of information is your opinion, which is why we value a good relationship with our customer so much - we are here for you!
Products offered in our store are made of certified materials, each of them before being introduced to the market had gone through a series of quality tests. The entire production process is subject to a constant quality control at every stage of implementation. We have divided the work processes into small format, large format, fitting products and flags to optimize each of them and concentrate on the most important elements. All the time, we invest in the latest technologies and solutions on the market, so we are one step ahead of our competition.
Our optimised production costs present you with products at attractive prices. Our management system allows us to have a flexible approach to orders' execution process to provide the most economical and effective solution fast and efficiently, so the client receives a satisfactory product.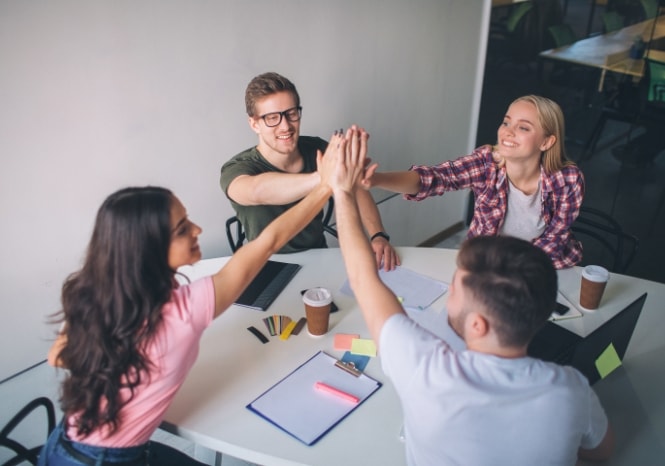 What do we create